Leverage the power of the most cost-effective form of digital advertising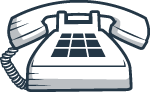 Have a question, not sure where to start?
Get a FREE Social Strategy Session
Social Media Advertising Services
Paid social media advertising campaigns provide unique advantages compared to traditional pay-per-click (PPC) options on Google.
A paid LinkedIn campaign can target people with specific titles, who have specific skills listed, or who have associations with a particular school, company or organization. Facebook offers a full spectrum of options as well, allowing you to target specific geographic areas, age ranges,  gender groups, people with a particular interest and much more.
Social media advertising allows you to target the searcher, not the search term, opening pathways to expand your audience in an entirely new way.
Social Media Advertising Networks
Our social media advertising team is skilled at designing, creating and executing ad campaigns across a host of social media platforms. We understand the advertising best practices required on major social media platforms and are proficient at driving results for our customers.


Measure your social media success
 You capture the power of social media analytics. Our social media advertising team is focused on ad performance, tweaking and adjusting your campaigns based on the data we collect. Our team provides in-depth reporting so you can understand exactly how effective your social media advertising campaigns are running.
Quick Exposure, Fast Results
Control your social advertising
Reach your audience instantly. Social media advertising allows you to boost conversions, gain followers, promote awareness, increase engagement and drive traffic to your website immediately. You control the reach your ad campaigns experience.
Grow Your:

71% of consumers who have had a good social media service experience with a brand are likely to recommend it to others.
Gain Control. Gain Conversions.
Reach your audience in new ways.
Social media advertising garners more control by reaching your desired audience with a message designed to inspire action. With a paid social media advertising campaign from Mainstreethost– you open up a whole new way to reach your audience.