Google Shopping Management Service
Google Shopping, that is.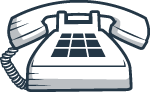 Have a question, Not sure where to start?
Get a FREE One-on-One Consultation
The ease of comparison shopping is one of the many advantages of the online marketplace, and with Google Shopping, it's even easier. One of the draws of Google Shopping for consumers is the ability to search for products by price or by features. By having your products listed, you can have your items available for customers to choose from as they research and buy.
With big-name shopping sites like Amazon often ranking at the top of search results, it can be difficult to increase your online sales through SEO alone. Google Shopping and related Product Listing Ads (PLAs) are two of the best ways to get your products into search results.
Of course, to be found, you first need to be listed, and that's where our PPC management team comes in. Our Google marketing experts have a wealth of experience listing products with Google Shopping and creating PLAs for businesses, helping get unique items like yours found – and bought – successfully.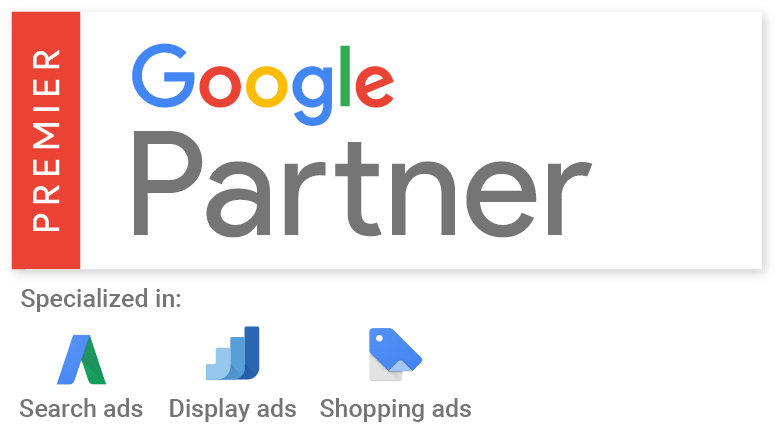 Our team was chosen as a Google Premier Partner. We know how to launch and refine successful campaigns, and our knowledgeable PPC experts can help you with your PLA or Google Shopping efforts.
Continued success with Google Shopping Ads requires product feed optimization combined with an in-depth understanding of Ads and your competitors
People searching on the Google Shopping network are statistically more likely to buy than shoppers on other networks. This means that by having your products listed, you can show off your items to customers who are ready to buy – exactly what you want!
Google Shopping is a Pay-Per-Click advertising opportunity that is as profitable for sellers as it is for the shoppers themselves. Not only are consumers able to easily compare product details as they search, but you, the seller, are able to promote your products and their advantages.

Shopping ads expand your product impressions and the number of potential customers exponentially!

Increase targeted traffic
By driving targeted traffic, Google Shopping ads typically experience a higher clickthrough rate (CTR) than traditional text ads.

With images and product details included right within your ad, consumers are better able to tell if your item fits their need.
Google Shopping Ad Process
When you work with us, though, you've got no reason to worry. We'll make sure that your product is managed from start to finish, beginning with product submission and ad creation, on through the bidding process, reporting and more. If you're working with our SEO team, too, we'll also be able to see how your campaigns work at bringing buyers back to your site to learn more, a great way to gauge not only the short-term success of a purchase, but the long-term impact of a returning customer.